Friday, Saturday, and Sunday field trip destinations will be on the Ochoco National Forest, Deschutes National Forest, Crooked River National Grassland, and other areas. There are many self-guiding botany stops to make along the way to or from Prineville, and there's lots of botanizing on the National Forests if you come early or stay later.

There's a spreadsheet to help you compare field trips.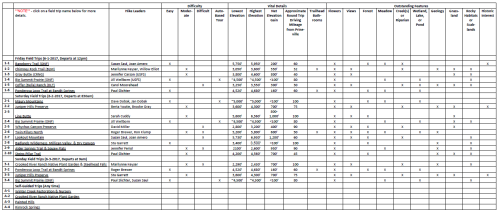 It's available in HTML format or PDF format.